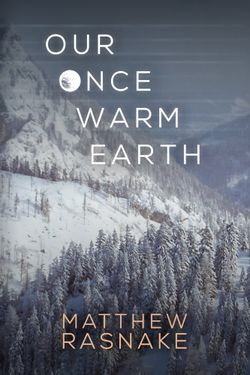 A deadly storm.
A beacon of hope.
One peaceful night on the mountain may be humanity's last...
Restless Army-brat Mel wants nothing more than to settle down to a quiet suburban life. A week after their honeymoon, Mel and her new husband are camping on a northern California mountain with her adoptive father when a deadly storm rises over the mountain. A government signal promises protection from the growing global catastrophe that may yet bring the world to its end. Mel must choose whether to stay put and die together or to drag her family through the storm and across the mountain in search of safety.
With her dream shattered and her family torn apart, Mel lands with other broken, weary survivors under the Army's familiar heel. Can she hold on to hope and find the strength to inspire and free them all, or will she finally give into the darkness and let the Earth swallow her up?
Our Once Warm Earth is the first novella from a near-future sci-fi post-apocalypse series. If you like realistic settings; believable, relatable characters; a dash of science-futurism; and a rich vein of hopeful promise, you'll love this compelling story of one woman's fight to preserve her family and humanity itself.
Help secure humanity's future. Buy Our Once Warm Earth today!
---
Publisher:
Jetpack Wanderer Press
Available in:
Paperback, eBook
Publish Date:
August 2021
$7.99
Direct From the Author
Elsewhere
Book Love